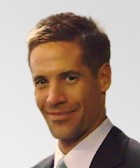 ---
Managing Director
Richard Bonsall is the managing director of The Red Panda Group and holds executive positions or sits on the board of directors of all subsidiaries of the group and its clients.

A serial entrepreneur, Bonsall previously worked in Acquisitions at Fine Line Features before co-founding Go Bet! in 1998, a consulting and marketing firm for licensed Internet casinos. Go Bet launched one of the first celebrity casinos on the Internet.

After Go Bet was acquired in 2005, Bonsall formed the consulting group Equus Ltd. which focused on the online horse racing industry.

Equus Ltd. established some of the most recognized names in horse betting online and was a recognized leader in SEO (search engine optimization).

After Equus Ltd. was acquired in 2011, Bonsall began working with a tech start-up called Tripod Technology Group. Tripod Technology Group later formed a joint venture with Skyworth创维 and was renamed Skyworth创维TTG.

In 2013, the Red Panda Group helped launch the online ADW (advanced deposit wagering) company US Racing. With the backing of Betfair, a UK company with a market cap of over $1 Billion, US Racing established itself as one of the most innovative ADWs in the United States and was the recipient of numerous awards. US Racing was acquired in 2015.

Mr. Bonsall studied East Asian Religion and Philosophy at Tufts University and Statistics at the Wharton School of the University of Pennsylvania. A United States Gold Medalist in rowing, Mr. Bonsall is an avid athlete.